My Snoring Solution: Ordering, Exchanges, and Returns
Many people have had success finding solutions for snoring. If you've decided to give a snoring chinstrap a try instead of a snoring mouthguard, purchasing My Snoring Solution is very easy. The product is not available in stores, so it needs to be ordered online or by phone.
Always make sure you are ordering from the manufacturer's secure site. This will ensure that you receive an authentic product, and that it will be backed by the 90-day money back guarantee.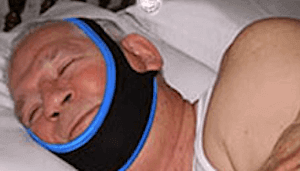 You don't need any type of prescription to order My Snoring Solution. You simply need to fill in your contact information and select your preferred shipping speed. You will also have to select a size. Sizes are based on weight, and there are three options to choose from.  See more about the size differences in my full My Snoring Solution review.
Exchanges and Returns
If your jaw support has a defect or you need to order a different size, you simply have to mail it back to:
P.O. Box 509
Lillian, AL
36549
Make sure you include a written request in your package with your name, address, phone number, and needed size.
Should you discover the product is not for you the return must be shipped UPS Priority mail with Delivery Confirmation. You will need to mail your delivery confirmation to [email protected] after you receive the official confirmation that it has been delivered.
Your return needs to include your complementary DVD, as well as a copy of the packing slip, or other bar coded envelope you received our devices in. If you don't have the envelope or packing, include your full name and daytime phone number. A 25 percent environmental waste disposal fee is subtracted from your return.
Returns from Canada must be shipped via XPRESSPOST-USA and those being sent from the United Kingdom need to be returned via Royal Mail AIRSURE.