AVEOtsd Ordering Information
Unlike most of the devices I have reviewed on this site, AVEOtsd is only available by prescription. You will need to make an appointment with a dentist or physician to find out if you are a good candidate. Many of the other devices are now available on Amazon and SnoreRx is available over the counter at CVS.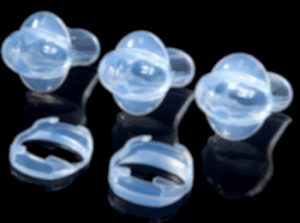 You will want to print a copy of the flyer from the official website to take with you just in case your doctor is not familiar with AVEOtsd.
Are You a Doctor or Dentist?
Since the AVEOtsd is one of the anti snoring devices does not require impressions, you can order these devices to keep in stock to prescribe to patients immediately upon their visit. If you keep them in stock, they will be able to take their device home to start using right away.
The only authorized distributor of this device in the United States is Glidewell Direct. The official site has an order form allowing you to request more information about the product.
You can also request to receive the AVEOtsd Health Professional Patient Sizing Kit. This device is patented with the number US 7073506.
Check out my AVEOtsd mouthpiece review for more information.