The Snoring HQ Team
Founder: Mark Walton
---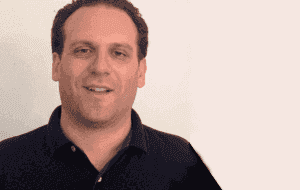 Mark Walton is the foremost expert on snoring product reviews with over six years of product testing and rating services in the OTC device sector. Running the top-ranked snoring blog since 2013, SnoringHQ, Mark Walton has also contributed to Wikipedia and publications as an authority on Tongue Retaining Devices and Mandibular Advancement.
His passion for snoring and sleep stems from his journey in trying to overcome snoring. Medical manufacturers utilize Mark's opinions, and he has helped thousands of snorers get the help they need by choosing the right product.
With a background in engineering, computer programming, and quantitative analysis, Mark is the ideal product tester for consumer products in the medical field. Mark Walton Graduated from CSULB college in 1999 with a Bachelors of Science in Electrical Engineering.
Contributor: Tammy Balatgek DDS, MS
---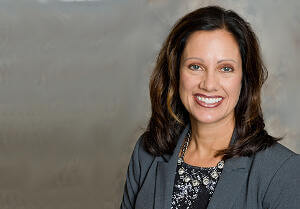 Dr. Balatgek is the owner of the Center for TMJ & Sleep Disorders, LLC, which is a private dental practice limited to treating TMJ (jaw joint) disorders and Sleep Disordered Breathing including snoring and sleep apnea.  She obtained a Doctor of Dental Surgery (D.D.S.) degree from THE Ohio State University in 1997 and a Master of Science Degree in Craniofacial Pain from Tufts University in Boston, Massachusetts in 2011.
Dr. Balatgek has Diplomate Status with the American Board of Dental Sleep Medicine and American Academy of Pain Management, and Fellowship status with the American Academy of Craniofacial Pain.
Dr. Balatgek is a published author in several journals, including the Dental Sleep Digest and the Berks County Medical Record and has conducted research into OSA Appliances and the improvement of TMJ symptoms.
Dr. Balatgek frequently has speaking engagements and teaching responsibilities.  She also finds time for philanthropic efforts with dental mission work and dental outreaches in both the U.S and Jamaica.
Dr. Balatgek is also a Forensic Dentist for Berks County, PA.  She assists the coroner's office in identifying deceased bodies via dental records.
Dr. Balatgek enjoys travel, cooking, gardening, and spending time with her two daughters, Leigh and Kate.
Contact Dr. Balatgek on LinkedIn
Contributor: Dr. Serena Goldstein, ND
---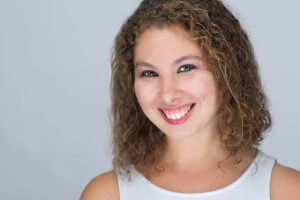 Dr. Serena Goldstein, ND is a practicing Naturopathic Doctor specializing in hormones related to sleep, mood, stress, PMS, peri/menopause, and andropause. Dr. Serena creates customized plans for each patient utilizing nutrition, botanical medicine, and homeopathy, always teaching and empowering her patients how to listen to their body.
She believes in foundational health through diet, sleep, stress reduction, and lifestyle and that medicine should not replace an unhealthy lifestyle. Dr. Serena is a published author in well-known health and wellness publications, such as MindBodyGreen, Consumer Health Digest, and the Hearty Soul.
She has appeared on Sirius XM NYU Doctor Radio and the Everlast podcast and lectured at Lehman College, the American Cancer Society. Dr. Serena is on the Advisory Board for Natural Practitioner Magazine and lends her consulting services to the NYU Poison Control Center.
Dr. Serena grew up in New York City, attended Horace Mann for High School, then Barrett Honors College at Arizona State University for undergrad where she graduated Cum Laude with degrees in Psychology and Biology. She attended National College of Natural Medicine in Portland, Oregon for five years of medical school, then moved back home to open her practice, and still gets 8 hours of sleep per night and cooks for herself regularly.
She used to play the trombone (Carnegie Hall at 14), compete in gymnastics, and later on in medical school, teach Zumba. In the times she makes for herself, Dr. Serena loves spending time with her Maine Coon cat Leo, watching football (go NY Giants!), gym sessions of weights, yoga, or Zumba, gymnastics, traveling to new places, being out in nature, and reading inspirational books.
Check out more fun facts about Dr. Serena, and her expertise here: www.drserenagoldstein.com
Contact Dr. Serena on LinkedIn
Contributor: Cassandra Carlopio
---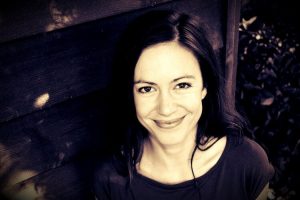 Cassandra Carlopio, a licensed Psychologist in Australia, has been teaching mindfulness meditation and yoga nidra in Southern California for over four years.  Cassandra focuses on all things sleep and relaxation-related, and thousands of people fall asleep to her guided meditations on YouTube, Spotify and various meditation apps each night.
Cassandra completed her Master's Degree in Clinical Psychology in 2012, on the Gold Coast of Australia.  Since then, she has committed herself to understand how the mind and the nervous system work, to help people heal from trauma, addiction, anxiety, and insomnia.
Cassandra has worked with Major League Soccer and the National Hockey League, and works with clients from across the United States and internationally, via online video conferencing.  With expertise in helping people shift their association with sleep, and unwind the nervous system so people can access a deep and restful sleep with ease.
Cassandra is a collaborative partner at The Breathe Institute, an internationally-recognized leader in functional sleep medicine and teaches meditation classes across Southern California.
Cassandra believes that a quality of life comes from quality rest, and has dedicated herself to the art and science of relaxation and sleep.   "The quality of our sleep is directly related to the quality of our waking life.  Sleep well, live well".
Cassandra Carlopio, Ease Into Sleep: Guided Meditations for Deep Rest.  For more information visit: www.cassandracarlopio.com
Contributor: Alana Sherrill, RPSGT
---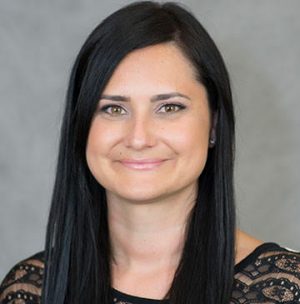 Alana Sherrill is a Registered Polysomnographic Technologist (RPSGT).  With over 16 years of experience in sleep medicine, Alana has worked as a sleep tech, manager, educator and care navigator at sleep centers such as Hoag Sleep Center, MemorialCare Sleep Disorders Center, and Advanced Sleep Medicine Services.
Alana is a member of the American Association of Sleep Technicians and California Sleep Society where she was voted into a second term on the board of directors by her peers and serves as chair of the communications committee.
Alana helps serve the sleep community through coordinating the Hoag Insomnia Program, Insomnia Support Group, AWAKE Support Group and other sleep awareness programs.
Alana was featured on The Kevin & Bean Show on KROQ and Lisa Sigell's Health Watch on CBS Local News as an expert on sleep.
In her free time, Alana is continuing her education in pursuit of a career in Behavioral Sleep Medicine.
The Company
Our Mission
SnoringHQ seeks to be a comprehensive product review resource for anti snoring devices and a guide for help on improving snoring.
Goals
Our goal is to offer unbiased reviews on anti-snoring devices. By providing an online community for snorers to comment and give feedback, we enable accurate reviews and improved decision making.
SnoringHQ Recognitions
SnoringHQ has been online since 2013, providing 1000's of visitors with information on snoring. In 2018, SnoringHQ partnered with Dr. Tammy Balatgek, DDS, MS and Dr. Serena Goldstein, ND to improve our oral appliance and sleep apnea divisions.
Oral Appliance Resources
American Academy of Sleep Medicine, Oral Appliance Guidelines:
https://aasm.org/aasm-and-aadsm-issue-new-joint-clinical-practice-guideline-for-oral-appliance-therapy/
Clinical Studies Search:
https://www.ncbi.nlm.nih.gov/
You can contact the SnoringHQ Team here. –>