These two MADs (mandibular advancement devices) made by Ripsnore and ZQuiet both work with varying degrees of success.
My wife and I slept wonderfully while using the ZQuiet but the bulky and ill-fitting Ripsnore presented many of challenges throughout the night. Seriously consider using ZQuiet and forget about the uncomfortable and ineffective Ripsnore.
Snoring Mouthpieces Compared
[table id=29 /]
You will need to ensure that the fitting process is done correctly with both devices. Understanding several important details about both devices will help you make a decision suited to your needs.
Ripsnore
Using technology similar to many MADs, the Ripsnore pushes the lower jaw forward to open your airway.
Despite company claims, the Ripsnore has not gained approval from the Food and Drug Administration (FDA), only the plastic that it is built from has.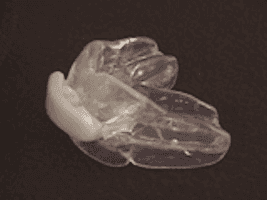 My Ripsnore Experience
I was forced to wait much longer than I did for most of the other devices I have tested for the Ripsnore to arrive. The minute I opened the box, my wife and I could immediately see that the mouthpieces were going to be too large.
After three different tries with the boil-and-bite fitting method, I finally managed a comfortable fit. My wife could not wear the device at all because the bulky size kept making her gag each time she attempted to fit it.
The first night did not end up well for me. As a result of the size and awkward structure of the Ripsnore, it kept falling out of my mouth and onto the floor. During the few times that I could briefly get it into place, I drooled all over my pillow. I woke up in the middle of the night, several times, to rinse it off and put it back in.
My wife and I were both very tired the next morning.
I was happy that the cleaning process is very simple but this benefit is minor given the effectiveness of the product overall.
ZQuiet
ZQuiet provides everyone with two mouthpieces for the $79.95 price that vary to the extent of which they advance your jaw. The ZQuiet is very comfortable in your mouth as a result of the soft, flexible construction. The device allows your mouth to stay slightly open so you can use it if you are a mouth breather.
The loose fit really surprised us. We were expecting that the ZQuiet would slip out of your mouth, like the Ripsnore, a problem reported by some ZQuiet users. However, this was not the case in our experience.
Cleaning is very easy with just a toothbrush and soap.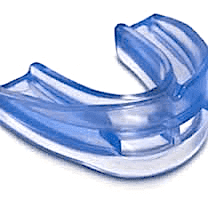 My ZQuiet Experience
All you have to do is slip one or the other in your mouth to figure out which size of ZQuiet is best suited for you. I had to adjust my wife's a little with scissors for it to fit correctly. Mine fit just about right.
My wife snored softly the first night though she said she heard no snoring sounds coming from me. My jaw was a little sore but after the second night the feeling was gone.
After the two-week trial, we both were very happy with the ZQuiet. The construction even makes it possible for you to talk normally while wearing it. People with a deviated septum or who have illnesses will prefer the ZQuiet as it allows you breathe through your mouth and keep your air passage clear.
Cleaning was a very quick process. The soft, one-piece construction took almost no effort at all to scrub with a toothbrush and a little dish soap.
My wife and I both agree that the SnoreRX, despite its rather bulky appearance, is very comfortable to wear and also works.
My Recommendation
The biggest disadvantages to the Ripsnore are the size and the fitting process. The lack of the ability to adjust it after the boil and bite is a disadvantage.
The easy-to-use design of the ZQuiet meant it took much less time to clean than the intricate PureSleep.
The Ripsnore is uncomfortable and bulky too even if you can fit it in your mouth. If you want a MAD, then pick another brand like the ZQuiet that prioritizes functionality and comfort.
If you want to buy either, make sure to visit my Ripsnore coupon and ZQuiet discount pages.
[rwp-table id="0"]
The ZQuiet, similarly to the Snore Guard, keeps your jaw slightly forward to maintain an open airway. Both devices are part of a standard line of anti-snoring products known as MADs (mandibular advancement device).
My wife and I tried both of them. Each device worked relatively well but my wife, due to her smaller sized mouth, found a better match with the ZQuiet.
Snoring Mouthpieces Compared
[table id=28 /]
The first night, my wife had a minor fitting issue with the ZQuiet but I was able to fix it the next morning by following directions provided by the company and trimming it with scissors.
My wife and I had some fitting issues with the Snore Guard due to the large size and bulky design.
ZQuiet
The ZQuiet is quite comfortable in your mouth as a result of the soft, flexible construction. This MAD allows your mouth to remain slightly open so it is ideal if you are a mouth breather.
The loose fit was a new feature to my wife and I. We thought that the ZQuiet was going to fall out of our mouths during the night, a problem reported by some users. However, it stayed in the whole night without a problem.
Cleaning was very easy and all that it required was a toothbrush and soap.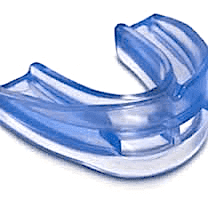 My ZQuiet Experience
ZQuiet provides you with two mouthpieces, which vary to the extent they advance your jaw. All you have to do is try both of them in your mouth to see which size suits you the most. I had to adjust my wife's piece slightly with scissors so that it fit properly.
My wife snored a little the first night though she said that there was no snoring coming from me. My jaw was slightly sore but by the second night, that was not a major problem.
After the two-week trial period, my wife and I were quite comfortable with the ZQuiet. The design even makes it possible for you to open your mouth and talk normally while wearing it. Individuals with a cold or a deviated septum will prefer the ZQuiet too since it allows you breathe through your mouth and keep your airway clear.
Cleaning took minimal time and effort. The one-piece, soft construction looked quite clean after using a toothbrush and mild dish soap.
Snore Guard
I really liked how the Snore Guard was constructed with soft, malleable plastic. When I was sleeping, my mouth remained slightly open as a result of jaw repositioning.
After proper fitting, the device stayed comfortably in my mouth. At first, I thought it was going to fall out but the sturdy design prevented that.
My wife and I were happy that the cleaning process for this MAD was so simple and painless. All we had to do was use some dish soap and warm water to make sure it was clear of contaminants.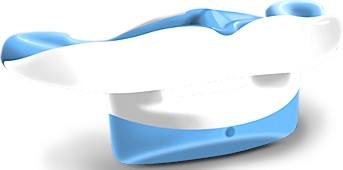 My Snore Guard Experience
In order to obtain a Snore Guard, I had to get a prescription. When I visited my dentist, he did a boil-and-bite method to properly fit the Snore Guard. Alternatively, you can always do the fitting process at home.
In regards to comfort, the Snore Guard made me keep my mouth open a little bit more than other similar products. At first, it made my mouth very sore. I found that the device stretched out the skin in between my nose and lips due to the bulky design.
In order to clean it, I washed it with warm water and mild dishwashing detergent. I did not use a toothbrush out of fear that it would discolor and damage my mouthpiece.
The Snore Guard prevents snoring; however, it leads to a lot of discomfort that may be avoidable with a smaller-sized product.
My Recommendation
My wife and I thought that the ZQuiet required the least amount of work and was the more comfortable of the two. While the Snore Guard may have prevented snoring, the bulky design and the resulting soreness make it the less desirable option.
Note: The ZQuiet has a $9.95 trial, including free shipping that allows you to use it for 30 days and if not satisfied you can return it and not be charged the full $79.95 price.
SleepTight Mouthpiece is commonly compared to ZQuiet because they have very similar prices and payment options. However, these mandibular advancement devices (MADs) are very different. If you haven't heard of ZQuiet, but are exploring your anti snoring devices options at this price point, it's definitely one to consider.   Do not confuse SleepTight with Snore-B-Gone, which is not a safe device.
Fitting Process - SleepTight Mouthpieces use a boil-and-bite fitting process to achieve a custom fit. ZQuiet does not require any customization. In some cases, a person with a very small mouth may need to cut and file just a tiny bit for a more tailored fit. Other than this the mouthpiece is ready to use right out-of-the-box.
Design - When it comes to design these two devices couldn't possibly be more different. SleepTight Mouthpiece is exactly what you picture when you think of a mouthpiece. You bite down on it and that's it. There is no adjustability to lower jaw placement, but there is an air hole. ZQuiet is a unique MAD that is soft and flexible and looks nothing like a mouthpiece. It has "Living Hinge Technology," which allows you to open and close your mouth while you are wearing it. You can even take a sip of water without removing it.
Material - It is unknown what material is used on SleepTight, but one would assume it contains BPA since it is not marked otherwise. ZQuiet is made of a thermoplastic elastomer that contains no BPA or latex. Speaking of latex, if you are allergic to it, it's important to make sure the device you choose is latex-free.
FDA-Cleared - Both devices have been cleared by the United States Food and Drug Administration.
Care - A toothbrush and mild dish soap is all that is needed to clean both devices. It is recommended to not use toothpaste or mouthwash as they can stain the device over time.
Cost - SleepTight Mouthpiece is $69.95, including shipping and ZQuiet is $79.95 plus $9.95 for shipping. However, with both devices, all you need to pay upfront is $9.95. Then, you have 30 days to decide if the mouthpiece is or you. If it is then the balance will get charged automatically. If not, you can return the mouthpiece and your card will not be charged the balance.
To learn more about each of these mouthpieces visit my SleepTight review and ZQuiet review.
SnoreMender PS and ZQuiet are often compared because they feature a hinged technology. However, there is not much more these two devices have in common.  These are two of the simplest anti snoring devices you can buy.
Color - Starting with the obvious difference, SnoreMender PS snoring mouthpiece is an opaque white color while ZQuiet is a borderline transparent blue shade.
Material - Both mouthpieces are made of a medical grade material that contains no BPA or latex. However, while ZQuiet is soft and flexible, offering a rubbery feel, SnoreMender is a smooth but hard device without any flexibility.
Breathing Hole - ZQuiet and SnoreMender allow you to breathe freely through the night out of your mouth. So, if you suffer from sinuses, nasal polyps, a deviated septum, or just really bad allergies that flare up sometimes, you will still be able to breathe through your mouth.
Guarantee - ZQuiet is backed by a 30-day guarantee. SnoreMender does have a fantastic 90-day guarantee, but unfortunately, you have to wait the full 90 days to receive a refund. I imagine they do this because many will simply forget, and never send it back.
Price - SnoreMender is priced affordably at $57. It also comes with free shipping. ZQuiet does cost a little more, but you don't have to pay that full price upfront. You pay $9.95 for shipping and handling and ZQuiet sends the device to you. If you decide that you don't like it, you send it back and your card will not get charged again. If ZQuiet does not receive the mouthpiece, your card will get charged on day 35 after your initial order.
Fit - Sadly, SnoreMender did not fit right for me. The trays did not line up with my jaw. ZQuiet managed to be a perfect for both me and my wife.
Comfort and Effectiveness - ZQuiet feels good the second you put it in your mouth. Literally, you can talk and drink water with it in. SnoreMender is not necessarily uncomfortable, but it is nothing to get excited over in this department. The trays are stiff, and I don't think I could talk with one in, but I didn't really try.
For more information on each mouthpiece check out my SnoreMender PS review and ZQuiet reviews.
The low price is a strong selling point for SnoreDoc. Every snorer dreams of a solution to their problem, but not everyone is willing or able to shell out $100, or more, for anti snoring devices they just don't know will work. Even if there is a money-back guarantee, if you are on a tight budget, you may not want to risk having to wait for a refund just so you can buy a different product.
If this sounds like you, and you are sold on SnoreDoc because of the price, I urge you to consider ZQuiet for a few different reasons.
Price
SnoreDoc is $39.99, which is a great price. Plus, it has free shipping and a money-back guarantee. Although, I dare you to try to find return or contact information on SnoreDoc's website before you put too much faith in the return policy.  SnoreDoc Coupons are often available for discounts.
ZQuiet is $79.95. Before you panic, keep reading. Although it is more, you don't have to pay that amount upfront. Instead of trying a product and then shipping it back and waiting for a return, doesn't it make sense to be able to just try it first? All you have to pay with ZQuiet is $9.95 for shipping. Your credit card does not get charged the $79.95 for 35 days. So, you have all that time to decide if it is the right product for you. If not, ship it back, and you won't pay another cent. Plus, ZQuiet has an A-rating with the Better Business Bureau, and it is known for its great customer service. The phone number and address are readily available.  ZQuiet promo codes are also available on occasion.
Product Comparison
SnoreDoc and ZQuiet are both mandibular advancement devices (MADs), but they are very different products.
Material - ZQuiet is made of a thermoplastic elastomer that contains no BPA or latex. SnoreDoc is made out of thermoplastic, but there is no mention of it being BPA- or latex-free.
Fit - ZQuiet is ready-to-wear right out-of-the-box. SnoreDoc allows you to get a custom fit using an easy boil-and-bite technique. Typically, my vote would be in favor of a product that can be custom fit. However, ZQuiet is an exception. If you find it is a bit too bit, it can be trimmed with scissors and smoothed with a nail file.
Profile - If SnoreDoc was significantly more streamlined it would have a lot going for it. It is a very bulky mouthpiece, and definitely too large for a smaller mouth. ZQuiet has a very low profile design. It takes up minimal space in your mouth and it is incredibly comfortable.
Breathing Hole - ZQuiet blows most MADs away in this department. Its design allows for easy breathing through your mouth. SnoreDoc has a breathing hole, but it is incredibly tiny. Not only is it hard to breathe through; the air that does pass through creates a whistling noise. If you have sinuses, nasal polyps, or a deviated septum, or if you are like me and have bad allergies at certain times throughout the year, you will find it significantly easier to breathe in ZQuiet.
Distinguishing Characteristics - SnoreDoc does not really have a standout feature it is known for. ZQuiet has Living Hinge Technology. Unlike other devices that are stationary, ZQuiet allows you to move your mouth. In fact, you can even talk and drink water while wearing it.
Care - Both mouthpieces are easy to care for, as cleaning can be done with soap and water. They also both come with a storage case.
Comfort - In my opinion, ZQuiet wins this category by a long shot. My jaw was extremely sore with SnoreDoc. I barely needed time to get used to ZQuiet.
Safety - ZQuiet is made in America and all materials are sourced from within the country. It is also cleared by the United States Food and Drug Administration. SnoreDoc claims to be FDA-cleared. However, it also claims to be accredited by the Better Business Bureau, but the company is not listed on the BBB website. It is also unclear where SnoreDoc is made or where the materials are sourced from.
Read my Zquiet reviews and SnoreDoc reviews for more info on both mouthpieces.
ZQuiet is currently offering 10% off their non-trial product. Use coupon "SHQZC10" when purchasing at the ZQuiet official website.  This page will be updated to reflect the biggest discount coupon available, typically ranging from 30% to 60% off.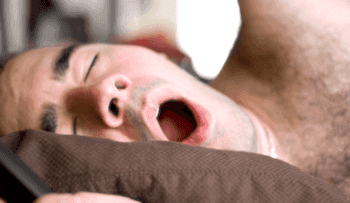 Currently the ZQuiet promo is to try the mouthpiece for only $9.95.  This means you put almost no money up front to see if this mouthpiece works for you.  This is one of my favorite ZQuiet deals since it really lets you try it out before you purchase.  I think it shows that they have great confidence in their product.
ZQuiet is already a reasonably priced anti-snoring mouthpiece, and this discount makes it almost cheap.  Using the coupon in addition to the generous return policy makes it a very risk-free purchase option to deal with your snoring.
Other promo-codes for anti snoring devices are available too.
We think you'll be breathing better and having a better night of sleep very quickly with this anti / stop snore device.  The loud snoring nights of the past will be replaced with sleeping well and a great following day.
The SnoreRx is my favorite mouthpiece and has the ability to be adjusted.
Are you looking for just the facts about ZQuiet, so you don't have to read through a detailed review? This list will tell you everything that you need to know.
Airflow ports hold your mouth open a few millimeters to ensure adequate airflow while you sleep.
Living Hinge Technology allows you to move your mouth, talk, and drink water while wearing it.
You will receive two mouthpieces with your order, one of which has a more extended lower jaw piece.
Made in the USA and FDA-cleared.
Manufactured from a medical-grade nontoxic material that is free of latex and BPA.
Designed in conjunction with an experienced sleep specialist.
Company has an A rating with the Better Business Bureau.
No boil and bite fitting process is required.
Soft material can be trimmed and filed for a better fit.
Can be cleaned with dish soap and a toothbrush. Toothpaste should be avoided, as it can discolor the appliance.
You may experience jaw soreness that can last hours or days while your mouth gets used to wearing it.
ZQuiet is not recommended for denture wearers or individuals with loose or weak teeth.
A storage case is included and should be used to prevent damage to the device. The case will also help it retain its shape.
ZQuiet can be ordered online from the official site from the United States, Canada, and several other countries.
If you are in the United States, ZQuiet can be ordered directly from the official website.  It is one of the over-the-counter anti snoring devices where you do not have to make an appointment with a dentist or sleep specialist to obtain a prescription. You simply have to fill in the order form on the website.
ZQuiet can also be purchased online from Australia, Austria, Belgium, Canada, France, Greece, Germany, Holland, New Zealand, Portugal, Scandinavia, and Switzerland. At the top of the website in the left half, you will see a link that says "Looking to Purchase Outside the US." If you click on that, you will receive a pop-up, so if your firewall blocks popups, you will need to allow it for this site.
You can also purchase ZQuiet in person in Ecuador, Italy, and Poland.
Ecuador
TVentas
Juan de Ascaray
355 y Amazonas
Poland
Vitadirect
Ul. Punawska 324
02-819 Warszawa
Italy
The Direct Marketing Company S.p.A
Strada dei Censiti
47891 Roverta di Falciano
Repubblica de San Marino
Helpful Ordering Advice
When ordering online always make sure your order is placed through the official site with a secure connection. This will ensure that you receive a genuine product, and that you can take advantage of the 30-day trial where you only pay shipping upfront. If you are not satisfied, return the product within 30 days, and you won't be charged anything more. If you decide to keep ZQuiet, your credit card will get charged $79.95 on the 35th day.
If you're looking for more information on ZQuiet have a look at my full ZQuiet review.
If you are like most snorers, you know that there is a sound coming out of your mouth every night, but you don't understand where it comes from. You may not even realize that snoring robs you of quality sleep and wreaks havoc on your long-term health. So, if ZQuiet works for you, it can essentially help improve your present and long-term health (as can other effective snoring mouthpieces).
The Snoring Noise
When you fall asleep the muscles throughout your body become very relaxed. This includes your tongue. As your tongue collapses back towards your throat the soft palate, uvula, and throat tissues are permitted to touch. When air is pushed through during normal breathing the tissues vibrate and cause the noise.
How ZQuiet Works
ZQuiet is designed with the lower jaw extended beyond the upper jaw. So, when it is in your mouth it doesn't allow the tongue to collapse into the airway. When tissues can't vibrate, no noise is created.
The makers of ZQuiet understand that some people need their jaw held forward slightly more than others, which is why they send two devices per order. They look identical at first glance, but when you look at the side profiles of both, you see that the lower jaw is just a bit farther on one.
You don't have to do a boil-and-bite technique to fit ZQuiet either. It is a one-size-fits-most device. If it is a bit large for your mouth it can be trimmed and then filed with an emery board.  This is covered more extensively in my full ZQuiet review.
Also, since ZQuiet has airflow ports, your mouth will always stay open at least a few millimeters to ensure airflow isn't blocked while you sleep.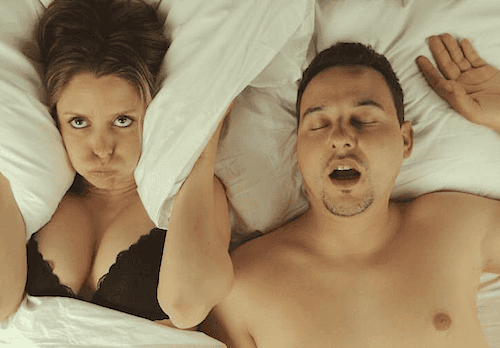 Even though ZQuiet has a risk-free 30-day trial (still pay for shipping), you probably want to know if you are even a good candidate for the snoring mouthpiece before you bother investing your time. Well, everyone is different, and there are no guarantees. On paper you may appear to be a good match for the product, but end up disappointed.
Alternately, you may assume that it will not work for you, and end up being someone raving about it to others.  Most ZQuiet Reviews cover the basics, but I'll provide more detail on whether this mouthpiece might be a good fit for your needs.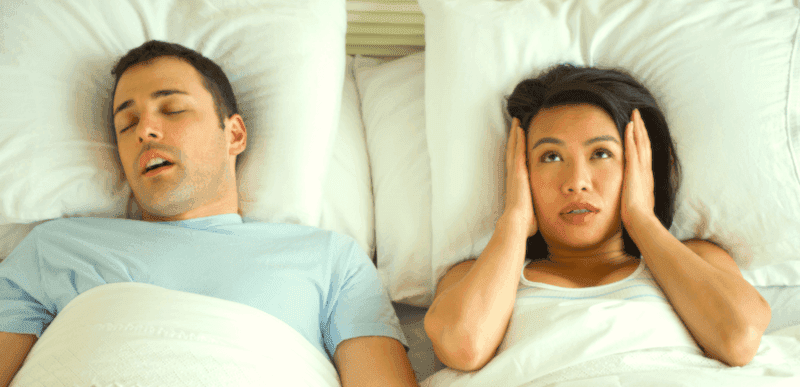 Perform a Simple Test
There is a simple test you can do right now while you are reading this that will help you decide if ZQuiet is an anti-snoring device you should try.
Close your mouth and allow your normal bite to naturally come together. Take in a breath and make a snoring sound from your nasal passage and back of throat. When you try it the second time, extend your lower jaw while keeping your mouth shut. Chances are good that even if you can create a snoring sound it won't be nearly as loud as it was the first time. This is pretty much how ZQuiet works. It holds your jaw slightly forward while you sleep, so there is less chance of tissues vibrating together.
Improved Sleep
Did you know that snorers experience poor sleep quality? When your body has to work extra-hard for the oxygen it needs it is harder for it to relax into the late non-REM and early REM sleep stages. This is where your body has the chance to fully recharge. This is why snorers often "sleep" eight hours or more, yet wake up feeling exhausted. If ZQuiet works for you then you will experience improved sleep quality and increased energy, and you will reduce your risk for many illnesses.