The low price is a strong selling point for SnoreDoc. Every snorer dreams of a solution to their problem, but not everyone is willing or able to shell out $100, or more, for anti snoring devices they just don't know will work. Even if there is a money-back guarantee, if you are on a tight budget, you may not want to risk having to wait for a refund just so you can buy a different product.
If this sounds like you, and you are sold on SnoreDoc because of the price, I urge you to consider ZQuiet for a few different reasons.
Price
SnoreDoc is $39.99, which is a great price. Plus, it has free shipping and a money-back guarantee. Although, I dare you to try to find return or contact information on SnoreDoc's website before you put too much faith in the return policy.  SnoreDoc Coupons are often available for discounts.
ZQuiet is $79.95. Before you panic, keep reading. Although it is more, you don't have to pay that amount upfront. Instead of trying a product and then shipping it back and waiting for a return, doesn't it make sense to be able to just try it first? All you have to pay with ZQuiet is $9.95 for shipping. Your credit card does not get charged the $79.95 for 35 days. So, you have all that time to decide if it is the right product for you. If not, ship it back, and you won't pay another cent. Plus, ZQuiet has an A-rating with the Better Business Bureau, and it is known for its great customer service. The phone number and address are readily available.  ZQuiet promo codes are also available on occasion.
Product Comparison
SnoreDoc and ZQuiet are both mandibular advancement devices (MADs), but they are very different products.
Material - ZQuiet is made of a thermoplastic elastomer that contains no BPA or latex. SnoreDoc is made out of thermoplastic, but there is no mention of it being BPA- or latex-free.
Fit - ZQuiet is ready-to-wear right out-of-the-box. SnoreDoc allows you to get a custom fit using an easy boil-and-bite technique. Typically, my vote would be in favor of a product that can be custom fit. However, ZQuiet is an exception. If you find it is a bit too bit, it can be trimmed with scissors and smoothed with a nail file.
Profile - If SnoreDoc was significantly more streamlined it would have a lot going for it. It is a very bulky mouthpiece, and definitely too large for a smaller mouth. ZQuiet has a very low profile design. It takes up minimal space in your mouth and it is incredibly comfortable.
Breathing Hole - ZQuiet blows most MADs away in this department. Its design allows for easy breathing through your mouth. SnoreDoc has a breathing hole, but it is incredibly tiny. Not only is it hard to breathe through; the air that does pass through creates a whistling noise. If you have sinuses, nasal polyps, or a deviated septum, or if you are like me and have bad allergies at certain times throughout the year, you will find it significantly easier to breathe in ZQuiet.
Distinguishing Characteristics - SnoreDoc does not really have a standout feature it is known for. ZQuiet has Living Hinge Technology. Unlike other devices that are stationary, ZQuiet allows you to move your mouth. In fact, you can even talk and drink water while wearing it.
Care - Both mouthpieces are easy to care for, as cleaning can be done with soap and water. They also both come with a storage case.
Comfort - In my opinion, ZQuiet wins this category by a long shot. My jaw was extremely sore with SnoreDoc. I barely needed time to get used to ZQuiet.
Safety - ZQuiet is made in America and all materials are sourced from within the country. It is also cleared by the United States Food and Drug Administration. SnoreDoc claims to be FDA-cleared. However, it also claims to be accredited by the Better Business Bureau, but the company is not listed on the BBB website. It is also unclear where SnoreDoc is made or where the materials are sourced from.
Read my Zquiet reviews and SnoreDoc reviews for more info on both mouthpieces.
If you are strongly considering SnoreDoc it is probably because you have seen it on TV or were told about it by a friend or family member.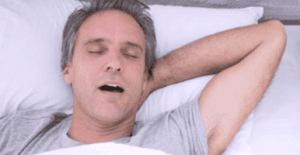 It is a pretty popular product, but that does not mean it is the best option for you. Understanding why it is a popular choice may help you determine if these reasons are enough to base your decision on.
Low Price - The low $39.99 price is definitely a strong selling point. At that price, you can afford to get a spare for vacationing and an extra to keep at your significant other's home, right? Well, how many times have you purchased something on sale before that ended up being a huge waste of money? I'm not saying that SnoreDoc will be a waste of money by any means. I am saying that price should not be the only consideration for your decision. There are other products rated much better that only cost a small amount more. A good deal is only great if you actually use the product.  The product can be made even cheaper if a SnoreDoc coupon is available.
Easy to Clean - Here is one quality I really liked about SnoreDoc. It does not have a lot of crevices or moving parts that make cleaning difficult. There are some snoring mouthpieces you feel like you need to scrub longer than you brush your teeth just to make sure you clean all the bacteria away. SnoreDoc has a very simple design that cleans effortlessly with soap and water. It also comes with a carrying case to store your mouthpiece when it's not being used.
Custom Fit - For a mouthpiece to be priced so low it is surprising that you can achieve a custom fit with it. SnoreDoc uses a boil-and-bite method to mold the device to the shape of your mouth. It takes only minutes to do, and it can be done in the privacy of your home. If it was a little less bulky, you could really get a nice fit with this product.
Money-Back Guarantee - It is nice to know that if you are unhappy with a product, you can return it for a refund. Here is the problem: how do you request the refund? The "Contact Us" links at the top and bottom of the page don't work, and the "Email" icon takes you to the order page. Even the Facebook and YouTube icons just direct you to the landing pages of these platforms. So, actually returning it, if you are not happy, could be a little challenging.
SnoreDoc is a mandibular advancement device (MAD) that experienced a significant amount of popularity primarily because it is an "As Seen on TV" product and the price is definitely right. After all, who wouldn't pay $40 to stop their snoring?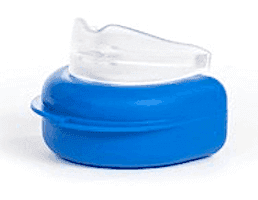 The concept is great. It is durable, easy-to-clean, and utilizes the boil-and-bite method to achieve a custom fit. There are even many people who rave about the results they experienced. Truthfully, SnoreDoc has a lot of potential, but it also has a few flaws.
If some of the problem areas were addressed this could be a great product. Of course, if this was the case it would likely cost a lot more money, too.  Most of the suggestions here come from my experience detailed in my SnoreDoc mouthpiece review.
Make it Out of BPA- and Latex-free Material
We know that SnoreDoc is made of thermoplastic material, but one can only assume the material used is not BPA- or latex-free, or the manufacturer would certainly make a point to list this information on the website.
By now, you have likely heard the term BPA. Everywhere you turn, you see products wearing the BPA-free label, but how important is that? BPA is an acronym for bisphenol A, and it is a carbon-based synthetic compound introduced in 1957 and used extensively to manufacture plastics and epoxy resins.
The problem with BPA is that it exhibits hormone-like properties. It is associated with cancer, obesity, neurological problems, poor thyroid function, asthma, erectile dysfunction, heart disease, and other medical issues. BPA gets in your system after touching a receipt treated with it within only a few seconds. Imagine the damage that could be done having a snoring mouthpiece in your mouth all night that contains BPA.
As for latex, many people don't know they have a latex allergy until they actually have a reaction. A safer material would make a better product.
More Streamlined Design
SnoreDoc is definitely bulky. So, if this is the first one, you try and hate it, don't judge all snoring mouthpieces by the invasive design of this one. Larger mouthpieces make your jaw substantially sorer, especially in the temporomandibular joint. It is hard to get comfortable enough to go to sleep and you wake up sorer than you should be in the morning.
If SnoreDoc was a little more streamlined, I know I would have enjoyed wearing it a lot more. Alternately, perhaps the company could offer it in different sizes or make it easier to trim down for a smaller mouth. My wife could not even wear it because the large size was causing a constant gag reflex. I appreciate that the MAD can be custom fit at such a lower price, but if it is too large to be comfortable, custom fitting is meaningless.
Larger Airflow Hole
The breathing hole on SnoreDoc is way too small. Imagine the thickness and width of a Popsicle stick. That's the airflow hole you have to work with. Obviously, if you don't breathe through your mouth this is not a big deal. If you have a deviated septum, sinuses, or nasal polyps, and you are specifically looking for a product with breathing holes, you may be disappointed in what you get with this one. When my allergies were acting up, I couldn't wear this device. Plus, the small amount of air that does flow through the hole causes an obnoxious whistling noise.
No Adjustability
First, let me say that I do not think all MADs need to have the option to adjust lower jaw placement, like the zQuiet.  Those that do tend to be more comfortable.  My favorite MAD is SnoreRx.   The newer devices, such as SnoreRx and Zyppah, are much better for comfort during sleep.
The SnoreDoc and SnoreRX are both classified as MADs (mandibular advancement devices).
My experience with each of them is similar to that of a majority of consumers. Both MAD devices do an excellent job of preventing snoring.
The SnoreRX the slight edge over the SnoreDoc due to its more slender design and adjustability, which ensures a comfortable fit. The SnoreDoc has a bulky mouthpiece that in my experience caused lasting soreness.
Snoring Mouthpieces Compared
SnoreDoc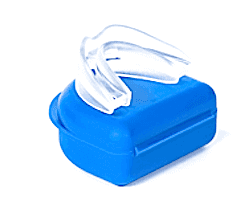 The over-the-counter SnoreDoc operates like all MAD devices. The SnoreDoc forces the lower jaw into an advanced position to reduce the risk of obstructing the airway.
SnoreDoc is made out of thermoplastic to achieve that boil and bite fitting method and to allow your mouth to move as freely as possible.
My SnoreDoc Experience
I purchased my SnoreDoc for me and my wife through an online site. It arrived quite fast. There was no assembly required, however, you should make sure to follow the boil and bite fitting directions, as it will be extremely difficult to readjust at a later time.
My wife and I got a good night sleep the first night while using the SnoreDoc. I awoke refreshed from the amount of sleep I got. Our son reported that he heard no snoring coming from our room.
We both had very sore mouths, though, which did not diminish very much over the course of the next few days.
Cleaning was relatively easy, as it only required a cup, warm water, and some dish soap. The sleek design required some extra scrubbing of the hidden cracks and crevices.
After the two-week trial, we both discontinued using the SnoreDoc due to the unrelenting soreness.
SnoreRX
The SnoreRX looks a lot different from other MADs. The overall look gives you the impression, which is accurate, that the SnoreRX incorporates more advanced technology than other MADs do.
One of the crucial features is the ability to fit precisely the SnoreRX to your mouth. It uses boil and bite, but also has a calibrator with ten different, 1 mm apart, settings. You can use the calibrator even with the boil and bit to further customize the fit.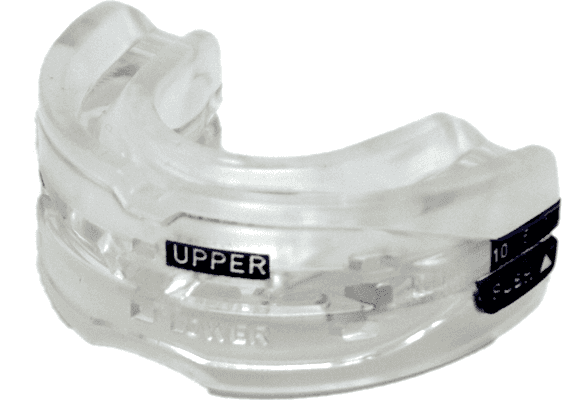 My SnoreRX Experience
Ordering two, which I did as my wife needed one also, provides a big discount. The $99 price drops to $77 each, plus a $10 shipping fee.
The fitting options were a bit too complicated. My wife and I used the boil and bite fitting method, but then spent a fair amount of time trying to get the perfect fit by adjusting the calibrator function too.
My mouth was a bit sore after the first night's wear but my wife reported she felt fine. Both of us had a good nights' rest.
The biggest issue I had with the SnoreRX was the cleaning process. The process took much longer than expected. All the cracks and crevices needed more attention than just putting it in a glass of warm water and adding a cleaning tablet.
The second night I adjusted my SnoreRX a little bit using the calibrators. This adjustment made a big difference as the next day my mouth was not sore at all.
My wife and I both agree that the SnoreRX, despite its rather bulky appearance, is very comfortable to wear and also works.
My Recommendation
Both devices function as designed. However, the SnoreRX comes out ahead for several reasons. The SnoreRX's hybrid and sleek design means it is less bulky and more unobtrusive to wear. In addition, you will not have to worry about having a sore mouth every morning.
If you are only buying one for yourself, the SnoreDoc price and free shipping make it a better bargain. Many users are put off by the SnoreDoc's complex cleaning steps and end up purchasing a SnoreRX, however.
If you purchase either mouthpiece, check out my SnoreRX coupon and SnoreDoc coupon pages.
SnoreDoc will occasionally offer discount coupons for its product, though at $39.99 it is one of the most reasonably priced MADs on the market.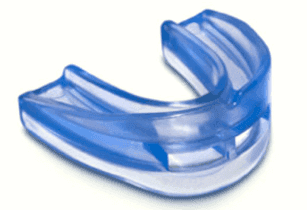 Though it is very cheap, I would suggest reading my SnoreDoc review before purchase because I did not have a great experience with the product.
I will work to update this page regularly with the latest promo codes available for the SnoreDoc mouthpiece.  Some anti-snoring mouthpieces will provide my readers with special discounts, though I would be surprised if this is the case for SnoreDoc since I do not recommend the mouthpiece.
If you come across a general coupon that can be used, please contact the SnoringHQ team here so that I can provide it for other readers.
Update: From what I can tell, SnoreDoc has closed its doors (the website is down as of July 31, 2019). Like always, I encourage you to read the Best Anti-Snoring Devices list that our pros and doctors helped put together.
From the moment I initially visited the SnoreDoc website, I loved everything about this device. The design is simple. It has an airflow hole, and it uses the boil-and-bite method to achieve a custom fit. Plus, it retails at $39.99. What's not to love? This is one I could not wait to try.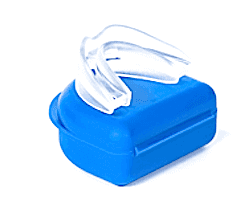 Well, I finally understand that old saying, "If something seems too good to be true, it probably is." Unfortunately, this snoring mouthpiece did not make my list of favorites. It didn't even make the list of mouthpieces that I sort of like.   There are so many other good anti snoring devices to choose from.
Pros
Backed by a 30-day money back guarantee.
Retails at $39.99, which makes it one of the least expensive MADs on the market.
Boil-and-bite technique does allow you to achieve a custom fit.
Features a front airflow hole to allow for mouth breathing.
Soft rubber texture is non-irritating to the gums and lips.
Simple design makes it easy to clean.
Cleared by the United States Food and Drug Administration.
Company is accredited by the Better Business Bureau.
Complaints
Does not allow for any adjustments of the lower jaw position.
Airflow hole is very small and would be challenging for a mouth breather to rely on every might. The small hole also creates a whistling sound when air passes through, which may not be a big deal to you while you are sleeping, but a partner might find this just as disturbing as the actual snoring.
Substantially bulkier than many other MADs, which means increased soreness and difficulty falling asleep.
Website claims the product has been clinically proven to be effective, but studies are not available to view
SnoreDoc is a mandibular advancement device (MAD) that is designed to hold your lower jaw forward while you sleep. This opens your airway to keep it free of obstruction, which eliminates the vibration of soft tissue. When vibration of tissues is eliminated there is no snoring. Plus, you don't just get rid of that obnoxious sound; you also enjoy better sleep quality and improved health. MADs are great. I have tried and reviewed many, and really liked several, but the one thing I have definitely learned is that they are not all the same.
SnoreDoc is made of a small thermoplastic material that actually feels like soft rubber. It is not irritating against your gums or lips at all. It has a simple design, and it does not have any screws or other pieces that tend to make cleaning more difficult. Plus, it can be custom-fitted in the privacy of your own home. It is a one-size-fits-all device, and it can be easily cleaned with soap and water.
The model that I tried was clear and had one small airflow hole, which I will complain about in a minute. However, on the site there is a picture of a blue model now that has two airflow holes. It is hard to tell which one you are going to get since there are pictures of both devices on the site, but only one order form. If you are a mouth breather, you will want to make sure that the blue model is actually the one you will be receiving.
SnoreDoc does come with a 30-day money-back guarantee. It is manufactured by Pearl Enterprise LLC, and cleared by the United States Food and Drug Administration.
My Experience with SnoreDoc
When my SnoreDoc mouthpieces arrived (one was for my wife), I actually thought that I had been sent the wrong device. In the picture on the website it looks quite small, but this is definitely not a petite mouthpiece. It is substantially bulkier than many other MADs I have tried. I cleaned them, and then we did the boil-and-bite technique. The fitting process was simple, but it did not help with the bulkiness. My wife was already complaining. It was going to be a long week.
The first night, we both had a hard time falling asleep. I was drooling a lot more than usual, and my wife ended up taking her device out and tossing (hurling) it on the nightstand (across the room). The size of it was creating a gag reflex. She just could not deal with it. I am significantly larger than her, so I wasn't having this problem.
I woke up the first morning after pressing the snooze button several times. I was so tired. Clearly, I had not slept well, but my device did fall out in the middle of the night, which explains a lot. I didn't even have to ask my wife if she was going to try the second night. I already knew the answer. There was no point getting the "eye" or a smart response by asking.
Things went from bad to worse the second night. My wife actually woke me because she couldn't deal with the whistling noise. The breathing hole is so small that the air pushing through was creating a whistling noise. I'm usually not a mouth breather, but I had been working in the yard all day and my allergies were starting to get to me.
I was determined to get through a full night wearing this device though. As my reward for accomplishing my goal, my jaw was incredibly sore. SnoreDoc's size was definitely working against me.
By the third night, my allergies were really flared. I couldn't breathe through my nose at all. Unfortunately, I also found that the tiny air hole was not nearly large enough to rely on to breathe through my mouth. This is why I said that if you are a mouth breather to make sure you are not getting the clear one. The blue one "looks" like the holes are a lot bigger, but then again, looks can be deceiving.
I ended up pausing my trial until my allergies cleared up, and the restarted again. It did stop my snoring, but I can't say the comfort level increased with use. This is not one I would be able to wear full time.
Pros and Cons
Although I didn't personally care for SnoreDoc it does have some positive qualities. It is important to become familiar with the pros and cons of a product when making a purchasing decision.
Final Thoughts
If you are looking for a very budget-friendly option then the $39.99 price tag may make this option very attractive to you. However, a good price is really just a waste of money if you are not going to be able to get any use out of it. SnoreDoc is considerably bulkier than many other MADs that may be more money, but they are effective and more comfortable.
The SnoreDoc website says it is made from a thermoplastic material, but there is no mention of it being BPA- or latex-free. I would recommend trying ZQuiet or Zyppah instead. It does cost $40 more, but you can order it and only pay $9.95 shipping upfront, and then your card won't be charged the full amount for 35 days.
If you want to try a tongue stabilizing device (TSD) instead of an MAD, I recommend Good Morning Snore Solution. You may even want to consider My Snoring Solution, which is not a mouthpiece, but still an effective stop snoring product.