4 Reasons SnoreDoc is So Popular
If you are strongly considering SnoreDoc it is probably because you have seen it on TV or were told about it by a friend or family member.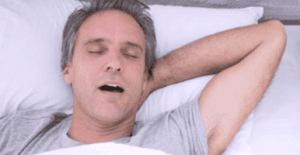 It is a pretty popular product, but that does not mean it is the best option for you. Understanding why it is a popular choice may help you determine if these reasons are enough to base your decision on.
Low Price – The low $39.99 price is definitely a strong selling point. At that price, you can afford to get a spare for vacationing and an extra to keep at your significant other's home, right? Well, how many times have you purchased something on sale before that ended up being a huge waste of money? I'm not saying that SnoreDoc will be a waste of money by any means. I am saying that price should not be the only consideration for your decision. There are other products rated much better that only cost a small amount more. A good deal is only great if you actually use the product.  The product can be made even cheaper if a SnoreDoc coupon is available.
Easy to Clean – Here is one quality I really liked about SnoreDoc. It does not have a lot of crevices or moving parts that make cleaning difficult. There are some snoring mouthpieces you feel like you need to scrub longer than you brush your teeth just to make sure you clean all the bacteria away. SnoreDoc has a very simple design that cleans effortlessly with soap and water. It also comes with a carrying case to store your mouthpiece when it's not being used.
Custom Fit – For a mouthpiece to be priced so low it is surprising that you can achieve a custom fit with it. SnoreDoc uses a boil-and-bite method to mold the device to the shape of your mouth. It takes only minutes to do, and it can be done in the privacy of your home. If it was a little less bulky, you could really get a nice fit with this product.
Money-Back Guarantee – It is nice to know that if you are unhappy with a product, you can return it for a refund. Here is the problem: how do you request the refund? The "Contact Us" links at the top and bottom of the page don't work, and the "Email" icon takes you to the order page. Even the Facebook and YouTube icons just direct you to the landing pages of these platforms. So, actually returning it, if you are not happy, could be a little challenging.