The MyPillow is among the best-selling pillows on the market and is endorsed by the National Sleep Foundation due to its excellent neck and back support. The machine washable MyPillow is available in a variety of sizes and color-coded models which are based on the user's body type.
The MyPillow is a basic and low-cost pillow that works well with snore guards such as SnoreRx and ZQuiet.
Walmart has become a key retail distributor of the MyPillow, and given the convenience of popping into a Walmart store to pick up the MyPillow, one might wonder why anyone would order online, direct from MyPillow.com. Contrary to intuition, there are both advantages and disadvantages to buying the MyPillow at Walmart.
Advantages of Buying the MyPillow at Walmart
Let's start off with the good points of buying from Walmart's brick-and-mortar retail stores. At Walmart, you can buy one pillow for $49.88, whereas MyPillow.com requires a minimum purchase of two units for $99.98. Both Walmart and the MyPillow website offer free shipping.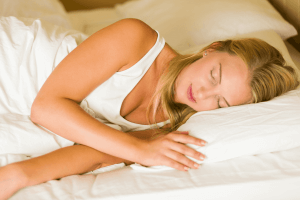 In today's e-commerce world, one of the advantages of physical stores is the ability to examine the merchandise before buying. You can feel the lumpiness or evenness of the pillow or even try it out on a bed in Walmart's showroom. Moreover, if you get the pillow home and decide you don't like it, just bring it back to Walmart, which has a liberal and convenient return policy.
In most cases, even if you have lost your receipt, Walmart will give you store credit for the returned items. Conversely, if you purchase from MyPillow.com and need to return the pillow within the 60-day guarantee period offered, you will have to pay for return shipping.
Figure 2: trying out a pillow before buying
Walmart frequently offers coupons and has sales, so if you're a savvy consumer and keep your eye on the circulars and online advertisements, you can often get a great deal on a MyPillow.
Disadvantages of Buying the MyPillow at Walmart
Walmart typically has a limited selection of models of the MyPillow compared to the MyPillow website. MyPillow.com uses an intuitive color-coding chart wizard, which allows you to specify your shoulder width, t-shirt size, gender, and the type of pillow you are accustomed to sleeping on (e.g. feather down or foam) to choose the perfect pillow.
Considering you can try the pillow out at Walmart, you can avoid choosing a pillow that is completely wrong for you, but because selection is limited at Walmart, you still might be unable to find the perfect model in stock.
Another consideration is that some of the MyPillows bought at Walmart were returned items. When buying a MyPillow for $49.88, most of us would expect an untouched, new-condition pillow. The MyPillow selection at Walmart may also be outdated and not include current features.
This isn't necessarily going to be a problem for all customers because MyPillows have received good ratings from consumers overall, but for those looking for the newest features in a MyPillow, check the box for a model number or date of manufacture.
Also, keep in mind that Walmart's refund policy is 30 days or less compared to the MyPillow.com website's 60-day refund policy. Most of us seeking relief from neck or back problems and insomnia can tell if our new pillow was working the very first night, although understandably it could take longer to see lasting changes in posture and pain relief, as well as time to chart your snoring results.
An Overall View of Buying the MyPillow at Walmart
While the ability to get a customized pillow from the MyPillow.com website guaranteed for 60 days is tempting, the many advantages of buying a MyPillow at Walmart are evident.
You can try the MyPillow out at home before you buy it and if you don't like it return it without the hassle of paying for shipping. Unlike the website, you can buy just one pillow instead of two, and you don't have to wait several days for your pillow to arrive.
Finally, by purchasing it at the store you avoid the inconvenience of mailing it back to the MyPillow Warehouse.
However, if want to order a customized model, consider ordering online from MyPillow.com since, despite the hassle, you at least can get your money back within sixty days if you are not satisfied.
View another review of a pillow called the Casper Pillow.
If you looking for a cheap no frills pillow, this pillow might be the solution.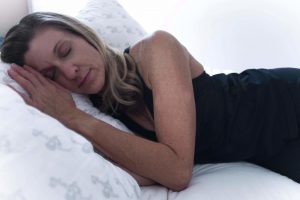 First, be aware that this is a low-cost pillow without many features.
My personal favorite is the Purple Pillow and is hands down better than MyPillow.   You will pay more for the Purple, however.
The Parent Company of MyPillow
The company story is a fascinating account of one man's journey to find the right pillow. After discovering that even the most expensive pillows would go flat over time and leave him with a stiff neck and sore arm, Mike Lindell began developing his own pillows.  After testing at least 90 different formulas and fills, Lindell finally came up with what he believes is the perfect pillow in the summer of 2004.
You've probably heard about MyPillow and not even realized it. It has been heavily advertised on TV and radio and in those commercials, you can see and hear Lindell's passion for his products. You can check out his enthusiasm for his product in this infomercial.
After his booming success with infomercials and ads, MyPillow is now the official pillow of the National Sleep Foundation. It is made in the USA and can be purchased online.
Fulfilling his dream, the pillow is machine washable and dryable and helps with neck and back pain. The company provides a 10-year warranty, and you can return it for any reason within sixty days and get your money refunded.
This is a regular pillow, not an anti-snoring pillow.   If you need help with snoring the SnoreRx is a great option, as is zQuiet.
How it Works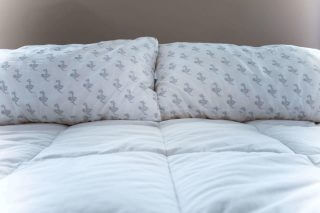 The company has a patented 3-piece interlocking fill that adjusts to your personal sleep needs regardless of your sleep position. By adjusting to your head throughout the night, the pillow keeps your head in a neutral position. This position allows you to fall asleep faster and stay asleep then wake with no neck and back pain.
These pillows are customizable to your needs. Using your t-shirt size as a guide, MyPillow's fitting guide (posted below) allows you to find the right pillow for your personal needs. We found this very useful in choosing the right pillow when purchasing.
My Pillow Fitting Guide
| | | |
| --- | --- | --- |
| T-shirt | Women | Men |
| Small | Yellow | White |
| Medium | White | White |
| Large | White | Green |
| XL | Green | Green |
| XXL | Green | Blue |
| XXXL | Blue | Blue |
Important: If your body is accustomed to sleeping on down or feather pillows, you should reduce one level of support. For example, if the chart recommends a "white" for you, drop one level to "yellow." Read our full description of the MyPillow Color Codes to ensure a proper selection.
My Experience and Review
I have used pillows like this one in the past but seem to gravitate back toward down feather pillows. I was hopeful that well know pillow company would change that.
The company website requires you to buy two pillows when you order.  You can buy one here though.  While I normally would just buy one pillow, I was comfortable with this requirement as I was able to customize each pillow. I ordered both the white and blue colored pillows. The white pillow is smaller and thinner compared to the blue pillow. I used the blue pillow and my wife used the white.
When we first received the pillows, my wife and I noticed that they seemed lumpy. Despite appearances, however, the pillows were comfortable to sleep on and we did not have any trouble adjusting to them and falling asleep. The pillows lived up to their promise of remaining cool. I did not overheat at night or sweated like I did with my old pillow.
Video Of Features & Filling
Overall, my wife and I considered this pillow to be average.  After a while, the MyPillow did seem to get a little lumpy and there were pieces of foam stuck in various parts of the cover. At $50 this is a good-quality pillow compared to other pillows of the same design.
Newer pillows on the market, such as the Tempurpedic pillows are more expensive, but they do contain a more effective cooling memory foam. By spending a few extra dollars, you can purchase the best-in-class Purple Pillow.
Pros
Mid-Range Cost and Comfort Level. It is a mid-range cost pillow that comes a mid-range comfort level. I slept well with this pillow, but I've slept better with pillows that cost a little bit more. When it first hit the market, it was considered state of the art. Now, with so many pillows made of similar material, it is not as revolutionary as it once was. It is, however, still a good value for what you get. There are several online coupon codes circulating for MyPillow, but we were not successful in getting them to work. Because the cost of the pillows was already reasonable, we were not too upset that they did not work- you may have better success at getting them to work.
Easy Care. How to clean your pillow is one of life's little mysteries. They solve that mystery by being machine washable and dryable, which is a big bonus in my book.
Strong Money-Back Guarantee and Warranty. The company has a 60-day money back guarantee. With two months of pillow usage, you can get a solid sense of how the pillow is going to hold up for you in the long run. They will refund 100% of the purchase price (less shipping costs) for any reason within the first 60 days of purchase. Additionally, products come with a 10-year limited warranty on workmanship and material defects. If the pillow goes flat during the 10 years, regardless of how many times the pillow has been washed, the company will replace it with another pillow of equal or greater value and cover the shipping charges.
Other Products. If this pillow works out for you, you might also want to consider some of the other products made by the same company. MyPillow also sells pillow covers, bed sheets, mattress toppers, travel pillows and even pet beds!
Made in the USA. They are manufactured in the USA.
Cons
Lumps. After a couple of nights' use, the pillow became lumpy and there were bits of foam on the pillow. This definitely took away from my experience.
Two-Pack Offer. Only sold in packs of two. While each pillow you buy can be customized (you can buy one for you and one for your spouse), you do not have the option to only purchase one pillow. The Better Business Bureau does not approve of the two-for-one pricing scheme and has given them a low rating as a result. Provided you are aware that you are being forced into purchasing two pillows, this is not detrimental to my recommendation.
Our Recommendation
Instead of a pretty regular pillow, our personal favorite is the Purple Pillow with its unique design.   It really is a "Bed-for-your-head".   You can read more about Purple Pillow here.
However, the MyPillow is a mid-cost pillow that might just be your solution to a solid night's sleep. You can view some of the common complaints here. With its reasonable cost and 60-day guarantee, there is no harm is testing out the pillow and seeing if it works for you.
Nothing can equal the delight of waking in the morning rested, having enjoyed a full night of sleep, with your head comfortably cradled in the nest of a pillow. We may not be able to remove the variables of stress affecting sleep, but we can control the type of pillow we use.
For seven years, I slept on the same pillow. It was missing stuffing, never smelled fresh despite a good washing, and gave no support for my head or neck. Not surprisingly, I suffered from headaches for a large amount of that time.
I finally realized it was a pillow issue when I spent a week in a well-kept hotel that invested in its mattresses and pillows. My headaches were better, and my neck was not stiff. It was time to look for a new pillow.
Fortunately, I took the precautionary measure of checking out several pillow reviews prior to making a purchase. I was torn between a gel infused, cooling memory foam pillow from Macy's, which sells between $80 to $120, and a MyPillow pillow, which retails at $79.98 on Amazon. As I researched, however, I noticed that MyPillow has come under fire from purchasers for poor quality, lack of durability and low value.
Lack of quality materials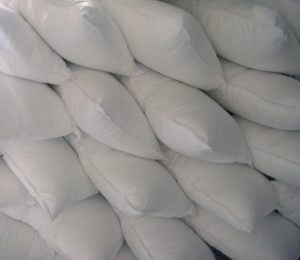 Online reviews commonly say that after sleeping for a few nights on a MyPillow, the distribution of material settles into an uneven, lumpy mass. The head leaves a permanent indentation on the pillow, resulting in less support than many of its competitors, and the sides of the pillow are stuffed with a predominance of filling.
One of the most common complaints about the pillow is that it flattens easily after very little use, and the user can feel the lumps when pressing on the pillow. A good support pillow is a requirement if you use an anti-snoring mouthpiece such as the SnoreRx.
The contents of the pillow are chopped foam, forcing it to lay unevenly. The foam pieces vary in size, and because the chunks are not uniform, they don't allow for an even distribution of support. Compared to memory foam pillows and the multitude of supportive pillows on the market, the MyPillow has limited support for neck and spine.
Lack of durability
Most of us would rather not have to change our pillows more than once every few years. There are plenty of indicators which alert you when the time has come to change your pillow.
But when you've only slept on your pillow a few nights, and the foam cushioning is flattened and lumpy, your headache may not be due to the mental stress of a poor quality pillow. It may be due to the muscle strain of an uneven pillow.
Other headache complainants write about the amount of time it takes to adjust to the use of a MyPillow. By the time they feel they have adjusted to the new pillow, it has worn down to an unsupportive, lumpy blob.
Several reviewers have attempted to return their MyPillows to the manufacturer, but the pillows can only be returned if the owner has the original documentation and packaging. If you are not a person who saves all packaging and receipts, and very few of us are, you won't be able to return your purchase.
Limited bang for the buck
MyPillows are the same price, in general, as a down feather pillow. Macy's has high quality, authentic down pillows available for $80. The premium MyPillow can be found on Amazon for $79.98, and the classic is $49.95. However, the quality and comfort of the MyPillow can't compare with most down pillows of equal value.
There are claims of false advertising regarding the quality, value, and durability of the pillows. The hype we see on television, the radio, and the internet regarding these new pillows can lead to disappointed consumers.
Once the pillow is purchased, packaging tossed and the material put to use, most reviewers report a low opinion of their purchase. Unfortunately, some reviews appear to have been falsified, although MyPillow has not addressed the issue.
Informed consumers are content consumers
After a quick but careful study of pillows on the internet, I visited several retail stores to try out pillows. If you haven't had that experience, take someone who is fun-loving along with you.
It's as amusing an experience as purchasing a mattress, but a little less draining on the wallet. I am pleased to report that I found a pillow which meets all my needs, at a good price and with a clearly stated and reasonable return policy.
There are many different types of pillows available on the market. This includes pillows designed for enhanced support, and snoring pillows and those made to increase comfort levels.
The MyPillow has captured the attention of many people who are looking for ways to get a better night's sleep. Touted as the 'most comfortable pillow you'll ever own,' this pillow has gained a lot of popularity. It is also available from several different distributors, including Amazon and can be purchased directly from the manufacturer.
If you are considering purchasing this pillow from Amazon.com, there are a number of factors you should take into consideration. Looking at the pros and cons of buying this product from the online giant will enable you to make a more informed decision.
Many different sellers offer the MyPillow for sale on Amazon.
The pros and cons of purchasing MyPillow from Amazon.com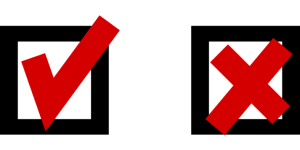 Weighing up the pros and cons of purchasing the MyPillow from Amazon.com will enable you to decide whether this is the right choice for you. Some of the key pros and cons include:
Pros:
Speedier shipping: When you order through Amazon.com, you can opt for Amazon Prime. This means you will receive your MyPillow far quicker than if you order from the manufacturer. Prime also means you get to benefit from free delivery of your purchase.
Verified reviews: Buying through Amazon.com enables you to benefit from access to a large number of verified reviews from other customers. These are far more authentic than reviews you will see on the manufacturer's website or on promotional advertisements.
A choice of new or used: You also have the option of buying a new or used pillow when you purchase your MyPillow from Amazon. You can, therefore, save money by opting for a used one compared to buying new.
Great choice: Purchasing the MyPillow from Amazon.com gives you plenty of choice with regards to the seller you choose. You will find a range of sellers offering deals on the product. You can select the one that provides the best value for money.
Cons:
The authenticity of the pillow: There are many different types of sellers on Amazon.com. This does mean more choice, but it also makes it harder to determine the authenticity of the product. You won't know for certain whether the pillow you buy is a genuine MyPillow.
Higher prices: The cost of a new MyPillow on Amazon.com can be very high. You may find that the price is around $20 more compared to purchasing from other retailers such as Wal-Mart or Target. You can even get better deals buying your MyPillow direct from the manufacturer.
Different return policy: If you buy your MyPillow directly from the manufacturer, you benefit from a 90-day return policy (they must receive the pillow within 60 days of receipt of purchase and they take up to 30 days to process reimbursement). If you purchase from a seller on Amazon.com, the return policy may be much shorter. In addition, there is an increased risk of your return being rejected for various reasons.
Limited customer service: The customer service you receive from Amazon sellers is very limited compared to the service from the manufacturer. By purchasing direct, you can contact the manufacturer anytime for help and support.
What you need to consider regarding your MyPillow purchase
It can be a challenge to work out where to buy your MyPillow. It is worth looking at some key factors you should consider when deciding where to make your purchase.
Look at is the price of the product. Despite selling the same pillow, retailers and sellers may charge varying prices. Some can be far higher than others, so make sure you compare the price when making your decision.
Another consideration is the reputation of the seller. If you purchase this product from the manufacturer or a reputable retailer, you can rest assured you are getting the real deal. If you buy from an unknown seller through Amazon, you will have no idea about their reputation – or even if the product is genuine.
Finally, look at factors such as how easy it will be to get support and what the return policy is like. Checking these details will enable you to enjoy greater peace of mind when you make your purchase.
Conclusion
Finding the right place from which to purchase your MyPillow means you can benefit from greater affordability as well as reassurance. You will have the peace of mind you are buying the genuine product. You can also avoid paying over the odds for your MyPillow.
Human beings have been using pillows for the last 9,000 years. The ancient Egyptians used stones to prevent bugs from crawling into their mouths, ears, and nose at night. Japanese geisha placed their heads on stones to keep their hair in place. The Greeks and Romans caught onto the idea of comfort by using cloth stuffed with straw or feathers.
Interestingly, at one point, many men considered it a sign of weakness to use a pillow at all.   Nowadays, people need a lot more than a pillow to sleep,  and many consumers rely on smart pillows, smart mattresses, home security, smart thermometers,  and anti-snoring products such as SnoreRx and ZQuiet.
In our comparison of the MyPillow vs Casper pillows, we assumed you do use a pillow and are looking to make the best choice for a good night's sleep.
According to Rubin Naiman, PhD., a sleep expert from Arizona, the choice of pillow is largely down to personal comfort issues and largely depends on your sleeping position. Those sleeping on their back often opt for thin pillows to ensure their head is not raised too high, while those sleeping on their side chose a thicker pillow to fill the gap between the shoulder and ear. Finally, those who sleep on their stomach may either select a very thin pillow or place a pillow under their stomach to prevent lower back pain.
The Importance of Pillows
In recent times, back experts have been emphasizing the importance of using the right pillow to ensure good spinal health. Many practitioners believe the right pillow can help to prevent or even contribute to the easing of back problems, and issues such as snoring and gastroesophageal reflux are also impacted by your choice of pillow.
Today's choice of pillows caters to a wide variety of personal preferences as well as to expert advice.
Lately, two pillows have prominently featured in the media, the Casper Pillow and MyPillow.
MyPillow versus the Casper Pillow
Featuring a patented interlocking fill, MyPillow is the only pillow endorsed by the National Sleep Foundation. This interlocking fill adjusts to your changing sleeping position throughout the night, delivering optimum support for your neck and shoulders. Made from synthetic fibers, the outer material is breathable.
The manufacturer claims that you will fall asleep faster and can enjoy a deeper, more restful sleep. The interlocking fill is designed for maximum durability and is said to maintain its volume for many years.
Despite the strong neck and head support, MyPillow is soft to the touch. It's available in five, color-coded sizes. The smallest (yellow) is designed for children or very petite women. The next size up (white) is suitable for most women, as well as men of small built. The medium size suits larger women, as well as most men, and is coded blue. The second largest pillow is suitable for large men (red), while the largest pillow is designed for side-sleeping large men who require a lot of support between the shoulders and the ear.
When selecting a size, you should opt for a larger size if you mostly sleep on your side. This pillow is widely available and retails at around $100 for two pillows, or $50 for one at select retailers.
Casper Pillow
The manufacturer claims to have designed a "pillow in a pillow" concept, geared toward providing comfort as well as lasting neck and head support. The inner pillow is firmer and delivers lasting support, while the outer pillow is soft and comfortable.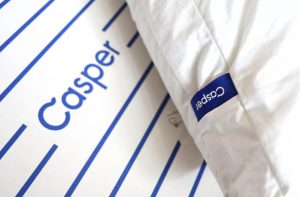 Filled with nearly one billion fibers, the inner pillow adjusts to your position and continually supports the neck and head, regardless of your movements. The longer fibers in the outer pillow combine into a soft pillow with a conventional feel but without any clumping. This outer pillow bounces back immediately whenever you move.
A unique gusset holds the two pillows together and strengthens the structure for lasting support, especially for the neck.
Thanks to a breathable 100% cotton cover and the silky internal fibers, this pillow is designed to stay cool throughout the night.
The design of the Casper Pillow stems from in-depth research into sleeping positions and patterns. The softness, as well as the lasting support, are believed to greatly enhance the quality of your sleep.
The Casper pillow is only available from the Casper website and retails at approximately $75.
How They Compare
Both pillows provide enhanced neck and head support by using technology. The Casper pillow's outer layer is perhaps a little softer, however, MyPillow is available in various sizes to provide extra comfort.
Though many may prefer natural down feather pillows or opt for lower-priced support pillows, both undoubtedly deliver stronger support, bounce, and softness. The breathability of both also helps to keep the pillows cool, and thus improve your sleeping experience.
At $75 and $100, both pillows are considerably more expensive than many other support-providing pillows.
Mixed Reviews
Make sure to check out some of the genuine reviews before you make your purchase.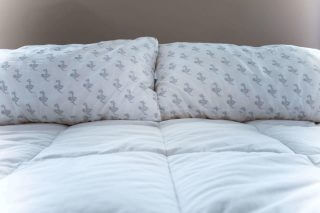 When you read the various MyPillow reviews you will find anything from high praise right down to the harshest of criticism. The people at MyPillow also paid out more than a million in a lawsuit settlement.
Several consumer groups had sued the company for making false claims about their product. Since then, the company had to significantly tone down its advertising and marketing language and refrain from making misleading product claims.
Casper reviews are harder to find, simply because this pillow is only available for purchase on their website. Reviews are consequently largely controlled by the company even though you can still find plenty of negative reviews.
The 100-day money back guarantee offers customers some comfort. At least you have the option of returning the pillow and getting a full refund if you don't like it.
The Choice Is Yours
The Casper pillow and MyPillow have sold thousands each, and countless people are exceedingly happy with their purchase. Ultimately, different pillows suit different people, and consequently, both pillows may or may not suit you. There are plenty of other great pillows on the market, some of them at a considerably lower cost than these two.
Pillows Are Important
Pillows contribute to the quality of your sleep and impact on your overall back health. Many people have experienced significant relief from back pain, neck, and shoulder stiffness, snoring, and acid reflux by using a pillow to deal with the particular personal issue.
Read our reviews and do your research before deciding on which pillow to buy that will suit your individual needs.
Finding the right pillow is a game changer when it comes to getting a good night's sleep. The National Sleep Foundation endorses MyPillow in part due to its excellent back and neck support.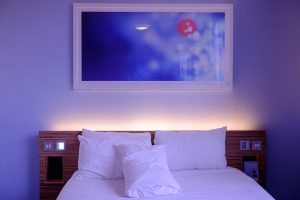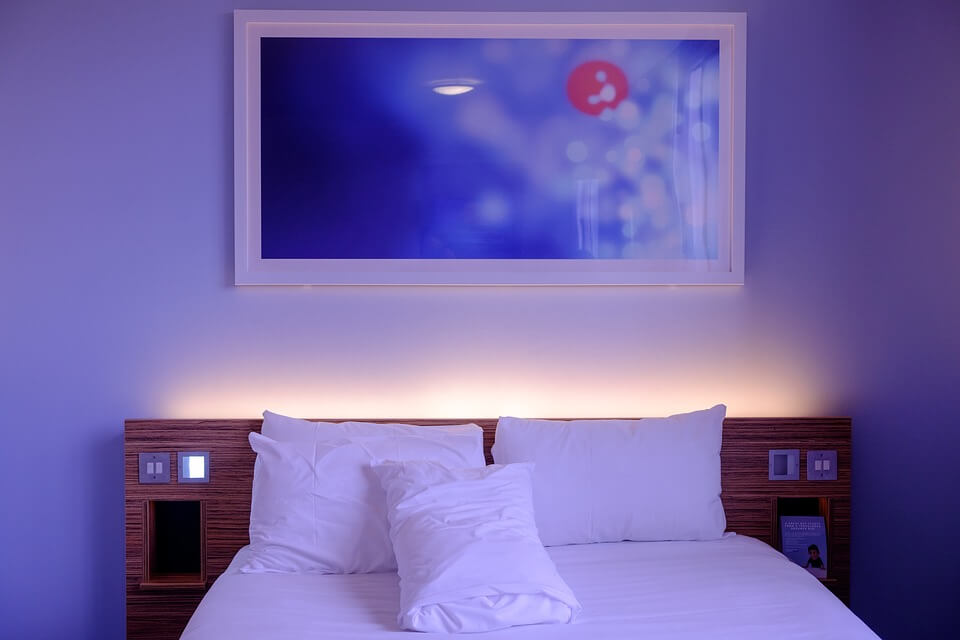 MyPillow is soft to the touch and the interlocking chambers adjust to your sleep position during the night. MyPillow claims the pillows will maintain their shape for years. Understanding the MyPillow color codes is essential to selecting the appropriate pillow for you.
MyPillow is machine washable and comes in a variety of sizes, which are easily distinguishable by a color code on the label (the "size" refers to the amount of stuffing in each pillow, and not the dimensions of the pillow).
So, which MyPillow color code is right for you?
Yellow
This color indicates it is meant for a child, ten years old or younger, and women who prefer to only sleep on their stomachs. It is also for very petite women (5' or below). Out of all the pillows, this one is the least firm and most malleable. This is a great option if your child has had trouble sleeping and is constantly getting up and waking you up.
White
This pillow is the most appropriate for the average woman. It has slightly more stuffing than the Yellow and is still relatively soft without being too firm. This makes it the most comfortable for people of average shoulder width and shorter necks. This pillow works for any sleep position (back, side, etc). It is also appropriate for smaller men (approximately 5'9" and below). Generally, this pillow is meant for individuals who are not super broad in the shoulder. If this describes you and you are tired of waking up with neck pain, white is best for you!
Green
Similarly, this pillow is most appropriate for the average man. It has slightly more stuffing than the previous pillows, which means we are starting to get into the firmer pillows. Green is best for men up to approximately 5'9" to 6'1" (or anyone who wears an XL shirt). This pillow is also for women who have broader shoulders, especially if they prefer to sleep on their side. This pillow will allow them to sleep with the least amount of neck pain because it is firmer and will keep their spinal cord as a relatively straight line. It is also ideal for men who are mild snorers and don't need to use another anti-snoring device such as a mouthpiece, nasal dilators or strips. There are many naturals ways to alliterate snoring, and sleeping on your side is one of them.
Blue
Intended for men over 6'1" who are very broad and stocky in the shoulders. This pillow is very firm to give the best support to someone with wide shoulders who prefers to sleep on their side. Very few women use this pillow. Due to its firmness, it would cause someone who is too small for it to have neck or back pain. Men often have the most trouble with snoring, and sleeping on your side makes you less likely to snore.
Red
This is Big Red and it is for men who are extremely broad in the shoulder who ONLY sleep on their side. We like to call this pillow "the linebacker pillow." No matter who you are or your size you will be unable to sleep on your back. The pillow is very firm and bulky to allow this person to sleep on their side and maintain a straight line from their neck down their spinal cords while taking the pressure off their shoulders.
It is important to remember these pillows will not lose their shape and become flat. Your pillow will maintain its shape and be right for you, which is why it is incredibly important to buy the appropriate pillow for yourself. Additionally, MyPillow is also available in king size and all the color codes will be the same. If you are still having trouble with snoring, there are several other methods you can try including snoring mouth guards such as SnoreRx, ZQuiet, and Zyppah. But a good night sleeps starts with a good pillow. Treat yourself today and start dreaming.
Summary
MyPillow has plenty of variation that will allow you to find just the right solution for pillow comfort. The MyPillow color codes are easy to follow and ensure that no matter what your age or sleeping habits MyPillow has a choice for your needs. The design properties set it apart from the competition.
As a bonus, many sleep apnea sufferers who use MyPillow claim that MyPillow complements CPAP machines. Since MyPillow helps align your back and neck, users are much less likely to toss and turn. Tossing and turning, which can twist and pull the CPAP lines, often force CPAP users to turn off the machine or accidentally disconnect it. MyPillow use results in fewer instances of this happening according to testimonials.