We receive lots of emails from people telling us how SnoreRx has changed their lives. Regardless, we decided to put the SnoreRx to a real test and send it to sleep centers, sleep apnea dentists, and medical doctors.

These medical professionals tested the SnoreRx on clients and compared it with expensive oral appliances. These unique medical reviews on the SnoreRx can help you decide if the device is right for you.
We've also created a list of our favorites called Best Anti-Snoring Mouthpieces. You will not only see our rating system but also the reviews of several great mouth guards to choose from.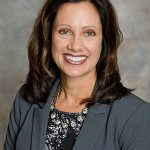 In this review Dr. Balatgek tests the SnoreRx on her clients at the sleep apnea center she manages.
In this review Dr. Christian has a test group of four users try the SnoreRx and provide their feedback of success.
In this review Dr. S tests the SnoreRx as a lifestyle treatment to accompany diet and lifestyle changes.
In this review Mark Walton discusses why the SnoreRx is his #1 choice of anti-snoring device on the market.
Some time ago, our founder, Mark Walton reviewed the device and rated it "best-in-class."
In his review, he includes measurements of his snoring decrease while using the SnoreRx. After reviewing every mouth guard that is FDA Cleared, and some that are not, the SnoreRx is still his #1 pick.
Summary of Reviews
The majority of user reviews are positive in the above clinical trials. Doctor and dental reviews recommend using the SnoreRx upon seeking professional medical advice on your sleep condition.
SnoreRx Frequently Asked Questions
SnoreRx is an oral appliance sold as a treatment for snoring.   It uses mandibular advancement, which moves the lower jaw forward, to open the upper airway during sleep.   A wider airway then improves airflow and reduces snoring.

Does SnoreRx really work?

Yes, SnoreRx really does work. Like any snoring mouthpiece, it takes some getting used to. The concept behind SnoreRx is proven and the adjustability that the SnoreRx device provides ensures a comfortable fit.

How long does SnoreRx last?

Apnea Sciences, the parent company of SnoreRx, suggests that the SnoreRx device will last between 9 and 11 months on average. Some people grind their teeth while sleeping and will experience more wear on their device than average. With proper care you can expect the device to last longer than 12 months.

Can SnoreRx cure snoring?

SnoreRx is not a cure for snoring.   Snoring is not a curable disease.  The SnoreRx is a treatment for snoring and is designed based on medical studies which prove that mandibular advancement is a successful treatment for snoring.

Why is SnoreRx adjustable?

SnoreRx is adjustable for comfort. The SnoreRx is adjustable in millimeter increments which allows the wearer to choose the thrust of the lower jaw. Some users want minimal jaw advancement, and some want greater jaw advancement.

How much does SnoreRx cost?

As of August 6, 2018, the price of a SnoreRx is $99.95, and the average standard shipping rate is $6.95, which brings the total cost to $106.90. Priority Shipping from FedEx is available for an additional charge. The SnoreRx device is sold in packs of two for $154.00.

What is the cost of shipping for SnoreRx?

The cost of shipping for SnoreRx is $6.95. Priority shipping from FedEx costs extra based on your location. SnoreRx also offers international shipping with FedEx. Amazon fulfillment centers provide Canada and Australia shipping for SnoreRx.

Are there coupon codes for free shipping for SnoreRx?

There are no coupon codes for free shipping for SnoreRx. However, there are coupon codes for a discount on the price of SnoreRx. You can use "snoringhq" as a coupon code to get 10% off the price of the SnoreRx.

Does wearing SnoreRx look funny?

Wearing SnoreRx looks the same as a mouthguard for sports or a mouth guard for teeth grinding. A slight covering is over the teeth, and it is not possible to speak clearly during use.

What does it mean when a person is snoring?

A person who is snoring is making a loud grunting and grinding noise through the nose and mouth during sleep. Restricted airways cause this. Excess throat and nasal tissue can vibrate during sleep, also causing the snoring noise.