Sleep aids are not just for the people who snore. Sometimes the other person in bed needs something to drown out their partner's sounds!
SleepPhones are a natural way to help your bedmate fall asleep despite your snores. With SleepPhones, you can listen to ambient sounds, music, podcasts, or audiobooks, without disturbing anyone else. In my case, I wanted to test the SleepPhones Wireless with ambient noise to see if the sounds of loud snoring are blocked while sleeping.
How SleepPhones Work
SleepPhones are a slim, soft, and comfortable headphone set in a headband device that allows you to listen to audio in any position. You can surround yourself with ambient noise without disturbing, or being disturbed by, the person next to you.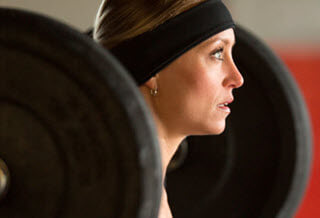 SleepPhones are specifically designed for sleeping, airplane travel, and listening to music in bed- all without bulky headphones and wires. You can even sleep with your head on the side of a regular pillow or one of the popular anti snoring pillows and be comfortable! Have you ever tried to do that with a regular pair of headphones?
The wireless model of the SleepPhones uses Bluetooth technology to wirelessly connect to a compatible device. No cords, no hassle!
SleepPhones have a wireless range of 15-30 feet. It is available in multiple colors and two different types of fabric, both of which are pre-shrunk and non-pilling. The standard model uses a smooth fleece material that gives a comfortable fit each time. This fabric is comfortable for most sleepers.
The Wireless Breeze model uses a lightweight, cool, and stretchy material that is perfect for people who sleep hot. The material breathes and is recommended for people who live in warmer climates.
The SleepPhones are available in three different sizes: extra small, one size fits most, and extra-large. The speakers inside the headband are removable, allowing you to wash the fabric as needed. They are also replaceable if they become damaged over time.
I chose the SleepPhones Wireless in gray used them to see if they successfully blocked loud snoring while sleeping.
My Experience
My head is larger than most, so I have always had trouble getting headphones to sit right on my ears. I was hoping the SleepPhones would stay on my head through the night.
I connected the SleepPhones to my Android phone but forgot to turn the 'Do Not Disturb' setting on, so I heard all the dings and buzzes of my phone alerts as I was trying to fall asleep. I learned my lesson and turned on the 'Do Not Disturb' on subsequent nights.
The sound coming from the speakers is close to your ears, so it was a little hard to get used to the white noise of streams, nature, and ambient noise right in my ears. But once I adjusted the volume level to a reasonable level, the sound quality coming from the SleepPhones was great and the sounds no longer bothered me.
I had hoped the SleepPhones would stay on my head through the night, but unfortunately, they did fall off my ears.
I found the SleepPhones were most useful in helping me to fall asleep. Then the background noise in the room allowed me to stay asleep.
My wife does not snore at night, so I could not test the SleepPhones with a live person snoring. I did, however, test the SleepPhones with loud YouTube snoring videos to see how effective they were in drowning out that noise.
Overall, the SleepPhones were somewhat effective in eliminating the snoring sounds. They were most effective when the white noise sounds coming from the speakers were turned up.
The SleepPhones are advertised as being noise blocking instead of noise canceling, and I would agree with that statement. My recommendation is to have these handy by your bedside so that when your partner starts snoring you can put them on and play some ambient noise to help you fall back asleep.
Pros
Very Comfortable. The SleepPhones are very comfortable and lightweight to wear. I did not notice them on my head while sleeping and they did not disturb my sleep.
Good Sound Quality. The SleepPhones have a built-in volume and play/pause controls. The sound quality of the speakers was excellent.
No wires. I don't like using painful earbuds or bulky headphones when listening to music and they can be quite cumbersome while sleeping. The Bluetooth connectivity of the SleepPhones takes the wires away and makes the audio experience much more enjoyable. Pairing the SleepPhones with smartphones, computers and most other Bluetooth-compatible devices is simple and easy.
Versatile. I tested the SleepPhones to see if they would drown out the sounds of snoring. They were useful in helping me fall asleep and with the volume turned up, eliminated some of the snoring. These will be useful when I travel, particularly on noisy airplanes.
Fast Shipping. The SleepPhones shipped within minutes of my order on the SleepPhones website. The company also provides good email alerts on Facebook and by email on your order's status. If you prefer, you can also purchase the SleepPhones from Amazon. The SleepPhones come with a 100% guarantee for the first year.
Doubles as an Eye Mask. The SleepPhones double as an eye mask, allowing the wearer to sleep anywhere, anytime.
Cons
Relatively Short Battery Life. If you use the SleepPhones all night as a sleep aid, you will need to charge them every day. The maximum battery life for the SleepPhones is 13 hours. A USB charger is included with your purchase and it takes 3 hours to fully charge the SleepPhones.
Fall Off While Sleeping. The SleepPhones fell off easily from my head at night. They are great for helping you fall asleep, but if you have a big head like mine you might have trouble keeping them on while you sleep. Check the sizing instructions on the website to see which size would be best for your head.
Difficult to Line Up the Speakers to Ears. It can be a little difficult to line the speakers built into the fleece with your ears.
Heat. SleepPhones can be warm and cause mild to moderate sweat.
SleepPhones App. The SleepPhones App only works on iPhones. So, if you have an Android device, you can still use Bluetooth to listen to music on your phone, but you do not have access to the app. SleepPhones does offer free downloadable mp3 tracks that feature sounds designed to slow brain waves and help induce a deeper sleep.
Final Thoughts
The SleepPhones Wireless are a comfortable and cord-free way to enjoy music in bed without being disturbed or disturbing others. I recommend keeping these handy at night and using them if your partner starts snoring too loudly.