SnoreMate: Company Profile and Refund Information
If you are like most consumers (or at least like me), you like to know a little about a company you are purchasing from. With the majority of anti-snoring mouthpieces contact information can be easily found on the website.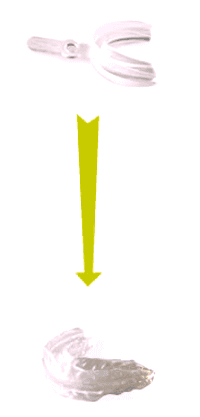 Others snoring mouthpiece are not so generous with the information, but at least you can find it in business directories, if you do a little digging. This is not the case with SnoreMate. You can dig and dig, but you probably will not come up with much more than a few dead-ends.
First, there are two SnoreMate websites. Both are identical, in terms of content, but the pricing is different. Not only is there a price discrepancy with the mouthpieces; one offers free shipping worldwide and the other charges $8.
SnoreMate has supposedly been around since 1999, but there are no business listings to be found in that name. Plus, neither website has an address or phone number. There is simply a contact form to fill out.
Now, if you dig for about a day like I did, you find that a person named Mercia Perioli located in Durban, South Africa, has a LinkedIn profile that states they have been the owner of SnoreMate since January 1999. Prior experience was with Umhlanga Tours from 1987 to 2005.
Why is the company information such a secret? It is safe to probably assume the product is not made in the USA. So, although it does come with a 30-day money-back guarantee, there is no information as to where to send it.
You can't even file a complaint because there is not a business listing anywhere, and SnoreMate is definitely not accredited by the Better Business Bureau.
If safety and a money-back guarantee are important to you, you are better to stick with a company that is known for having great customer service. Choose a product that is made by a company that is a little more transparent.
Good Morning Snore Solution, ZQuiet, and Zyppah are a few examples. If you are not concerned about refund policy and if it does not matter where it was manufactured or what practices were used then maybe company information is not a big deal to you.
Everyone has their own criteria they look for, when making a purchase. I simply find this information important enough to share with my fellow snorers, so you can make an educated buying decision.
Update:   SnoreMate is now an outdated product and does not appear to have an active business.