The Creator and Company Behind VitalSleep
After spending close to $3,000 on a stop snoring mouthpiece prescribed by a dentist, David Hernandez was inspired to develop an effective solution that wouldn't break the bank.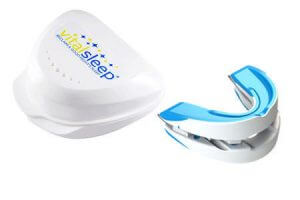 Hernandez graduated from Daemen College back in 1999 with a degree in physical therapy. He registered The Snore Reliever Company LLC in 2010 based out of New York City, New York.
To design his product he turned to Dr. Richard Koffler M.D. In 1993, Koffler graduated from Tel Aviv University, and today has more than 20 years of experience in medical rehabilitation.
VitalSleep is classified as a Class II anti-snoring device. It was cleared by the United States Food and Drug Administration with the number of K092942. It also holds patent number 8,534,289.
Doctor Trusted
VitalSleep is sold on a Doctor Trusted website that wears a Consumer Protection Certificate. It was reviewed on September 30, 2013 by Dr. Daniel Hanley M.D. out of Chicago, IL. VitalSleep has an A+ rating and was found to meet the code of conduct required by DoctorTrusted.org, including:
Passed due diligence check
Fair refund policy
Ethical billing policy
Fair pricing
Reasonable health claims
VitalSleep representatives are available by phone and email seven days a week.
VitalSleep Medical Program
If you are a medical doctor or dentist, you may be interested in the VitalSleep Medical Program. You enjoy a special price and your patients get an affordable and effective mouthpiece. An application is available on the VitalSleep website.  Learn more about my experience with VitalSleep in my VitalSleep review.