Is There a Pillow that Helps with Snoring?
Snoring is a big problem for many people, causing disturbed sleep and fatigue. It can also impact others in the household such as a partner sharing the same room.
If snoring is a major issue for you, there are a number of different solutions. These are all designed to help with breathing and reduce snoring.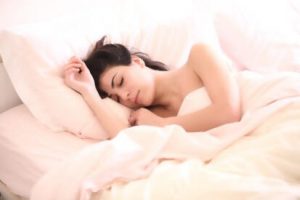 Anti-snoring products include nasal sprays, dilators, and strips. Another option you can consider is the use of an anti-snoring pillow.
Several pillows can help to alleviate snoring. Choosing the right one will enable you to benefit from comfort as well as reduced snoring. However, it is important to determine which pillow is going to be best for your needs.
How to Choose the Right Snoring Pillow
If you are looking for the right anti-snoring pillow, remember that different pillows address different types and causes of snoring. For example, some work by adjusting your position when sleeping while others focus on reducing allergies that can cause congestion.
Here are items to consider when choosing an anti-snoring pillow:
The cause of your snoring: You should take the cause of your snoring into consideration when you are choosing the right pillow. This is because different pillows address different types and causes of snoring. Some are designed to deal with allergies that can cause congestion while others address the position of your head when sleeping.
The cost of the pillow: Anti-snoring pillows can vary in terms of cost, so you need to make sure it fits in with your budget. Compare a range of pillows you feel are suitable for your needs so you can find one that offers appropriate benefits at an affordable price.
The pillow size: We all have different preferences when it comes to the size of the pillows we use. You should make sure you check the pillow size to ensure it will be suited to your personal requirements.
What the pillow is made from: Like all other pillows, you will be able to choose from a variety of materials with an anti-snoring pillow. This includes memory foam and hollow-fiber pillows. This will affect the hardness and support that the pillow provides, which is why it is an important consideration.
Different Types of Snoring Pillows
You can choose from many types of anti-snoring pillows. The benefits of each type vary, as they address snoring by focusing on different causes:
Orthopedic pillows: These are helpful if you like to sleep on your back but struggle to do so. Some people end up sleeping on their sides simply to stop their mouths from opening while asleep. If you tend to do this but you prefer to sleep on your back, an orthopedic pillow could be ideal. These pillows lift your neck and head when sleeping, which helps to keep the airways clear and reduce snoring.
Anti-allergy pillows: Your snoring may be the result of congestion caused by allergies to dust and dust mites. An anti-allergy pillow is designed to provide protection against these allergens. They are made from hypo-allergenic materials and dust-resistant fibers to keep them clean and hygienic.
Magnetic pillows: Some pillows make use of magnetic therapy to help with breathing and reduce snoring. According to manufacturers, the magnetic therapy used in the design of these pillows can help to correct your posture when sleeping. This, in turn, helps to improve airflow and breathing. These pillows are also designed to tackle neck and back pain through magnetic therapy.
Reviews of Popular Anti-Snoring Pillows
The right anti-snoring pillow can prove beneficial if you want to reduce snoring and improve breathing. They can also offer additional benefits such as easing neck and back pain.
Options include:
Sharper Image Pillow: This pillow is made from memory foam. It is designed to improve jaw alignment and open up the airways. This makes breathing far easier for you, which in turn helps to reduce snoring. The memory foam provides great support for your head and neck. The pillow also positions your head at a gentle tilt to aid breathing.
Smart Nora Pillow: Smart Nora is a silent pump that you place under your pillow. You simply position the pump close to where your head will be on the pillow. This pump works by detecting snoring and inflating/deflating to reposition your head. This should help to alleviate the snoring by stimulating relaxed throat muscles. It causes the airway to return to its natural position, which enables you to breathe normally.
Nitetronic goodnite™ Anti-Snoring Pillow: This pillow comes with sensors and air chambers that can detect snoring. When snoring is detected, the pillow gently rotates your head to the side, which stimulates the relaxed throat muscles that are causing the snoring. The air chambers in the pillow will inflate/deflate in line with your snoring to ensure that your head is in the right position.
Smart Sensor Anti-Snore Pillow: The Smart Sensor is a rechargeable pillow that uses integrated sensors to detect snoring. It is made from supportive memory foam and is contoured to maximize comfort. The pillow has an internal airbag, which inflates or deflates to position your head correctly when you start to snore. This then opens the airway and promotes proper breathing as you sleep.
Celliant Sleep Orthopedic Wellness Pillow: This is an anti-snore pillow made from memory foam. It reduces snoring by correcting your sleep posture so that your airway is not obstructed. In addition to reducing snoring, the pillow is designed to reduce head and neck pain. This pillow has the added benefit of being hypoallergenic so it can also help if you snore due to congestion caused by allergies.
Snore No More Pillow: The Snore No More pillow was designed by a doctor and helps to reduce snoring by promoting improved sleeping posture. The pillow gently lifts your chin away from your chest, which helps to open up the airway to allow normal breathing. You will also benefit from enhanced neck and back support when you use this pillow.
Therapeutica Sleeping Pillow: This pillow has a unique shape and design, which helps to support the neck, head, and spine. By encouraging the right position and posture when sleeping, the pillow can improve airflow and breathing. The product is designed to provide anti-snoring benefits to those who sleep on their back.
Sleep Innovations Contour Memory Foam Pillow: With this pillow, you can benefit from high levels of comfort and support. The contour of the pillow helps to ensure you are in the right position when sleeping. This will enable you to breathe more easily by opening up the airway. The pillow has a higher and lower contour, so you can choose the one that you find most suitable.
Restore Anti-Snore Pillow: Clinical trials have demonstrated this pillow can reduce snoring by up to 78 percent. The pillow helps to align the neck when sleeping, which in turn improves airflow. You can then breathe more easily and benefit from a reduction in snoring. The Restore is also designed to ease pressure on the skin when sleeping, so you can reduce the risk of wrinkles.
InteVision Foam Wedge Bed Pillow: The InteVision wedge pillow is designed to provide comfort and help reduce snoring. It can help with airflow and breathing by lifting your head when you sleep. In addition to aiding breathing, it provides support for the neck and back. The pillow is made up of a firm foam core and a top layer made from memory foam. This helps to provide both support and comfort as you sleep.
Zeeq Smart Pillow: The Zeeq comes with a variety of technologies integrated into the pillow. Inside are two adjustable vibration motors that react to your snoring, eight wireless speakers, a decibel-tuned microphone, and a 3-axis gyroscope to track your movements. Zeeq offers an app for your smartphone in addition to a remote control. The pillow is very comfortable, comprised of memory foam clusters, and has a washable Tencel cover.
Conclusion
With such a wide choice of anti-snoring pillows to choose from, finding one to suit your needs shouldn't be a problem. You should make sure you check the features and benefits of the pillow you are considering purchasing. This will help to ensure that you are making the right choice.
A good anti-snoring pillow should offer comfort and support as well as the ability to reduce snoring. It is also worth checking whether the pillow you are considering buying comes with any sort of money-back guarantee if it is not effective. This will ensure that you are not out of pocket if the pillow doesn't help.
Price is an important factor when you are buying one of these pillows. However, you should never compromise on quality and benefits to cut costs. Instead, look for a pillow that is affordable but also provides the support and features that you are looking for.